Game art from Outlpay's Crafty Candy!
Explore Magic Candy Workshop and be amazed by the Fondant Dip tiles – They will turn regular candies into striped sweets!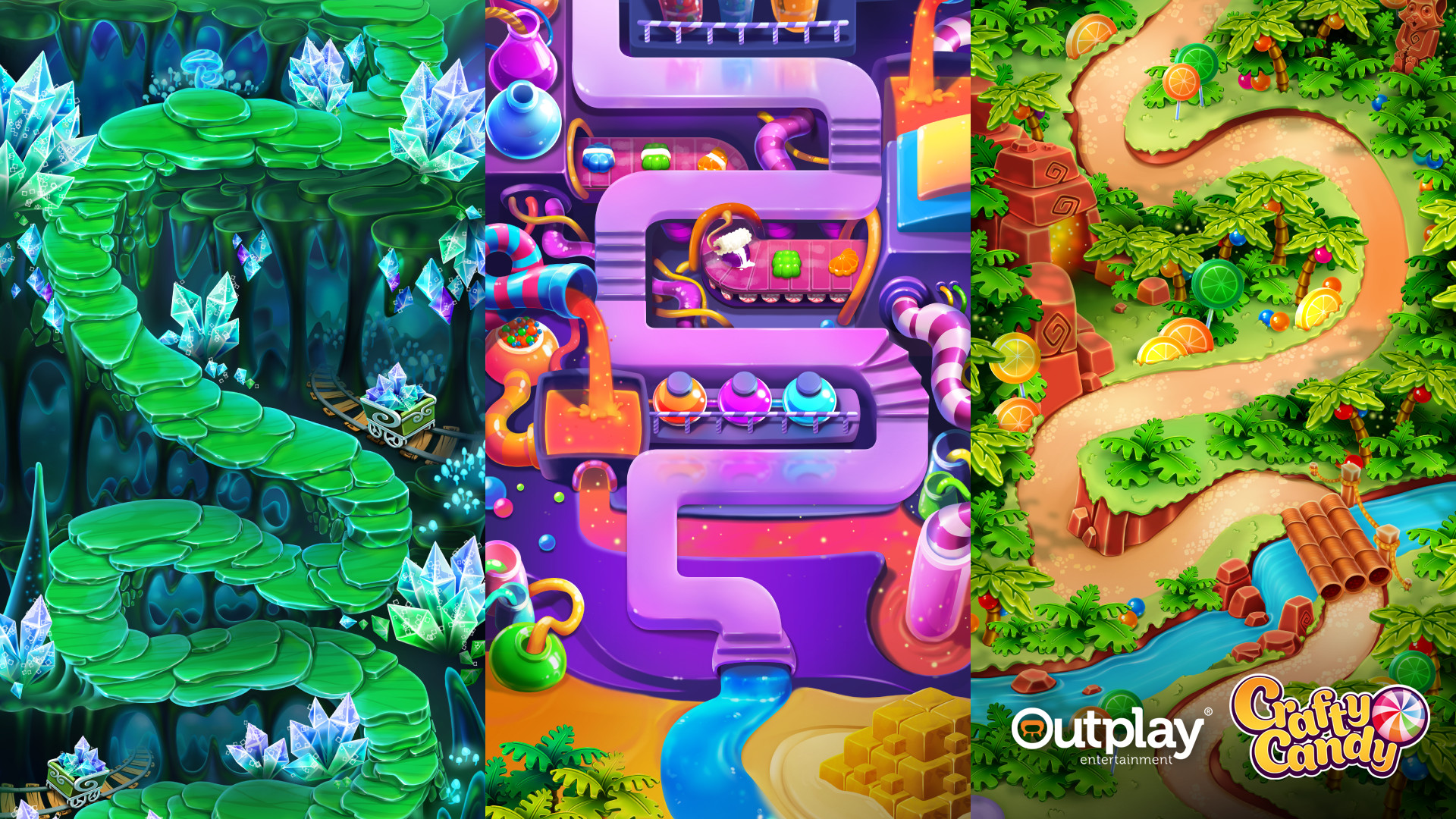 These minty-fresh choc-chip islands are home to the Sugar Jars. Match next to the jars to give candies a tasty sugar coating! Collect them to progress.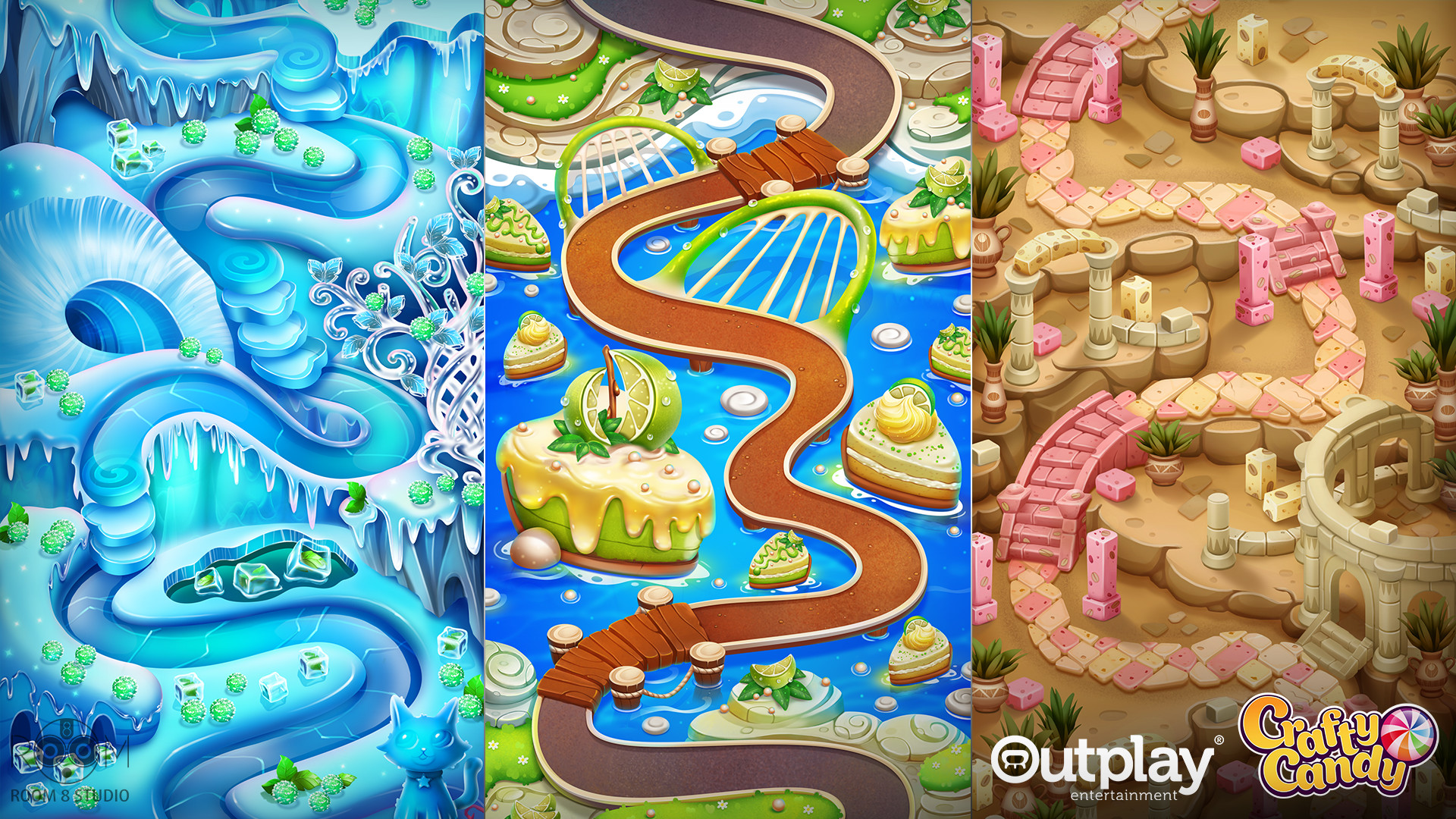 Want a taste of these fresh new treats? Update NOW to the latest version of Crafty Candy!