Game Dev Roles that Define the Success of Any Title
Whenever game producers, publishers, or developers choose an external game dev team to join their project, they try to find a suitable cooperation model between 'trust and let go' and 'overcontrol at each stage.' The greatest thing about games industry development over the past years is that more and more outsourcing teams can provide cost-effective turnkey co-development solutions based on solid expertise gained in dozens of projects. At the same time, game publishers and developers become ready for co-dev collaboration and entrusting the full-cycle game development projects to an external team.
As the final result is the main decisive factor, in this article, we review some cherished game dev roles that significantly impact the success of any title. Also, we share valuable insights on how to level up the quality of outsourced dev services and gain the external team that is an extension of the core team and thinks product success.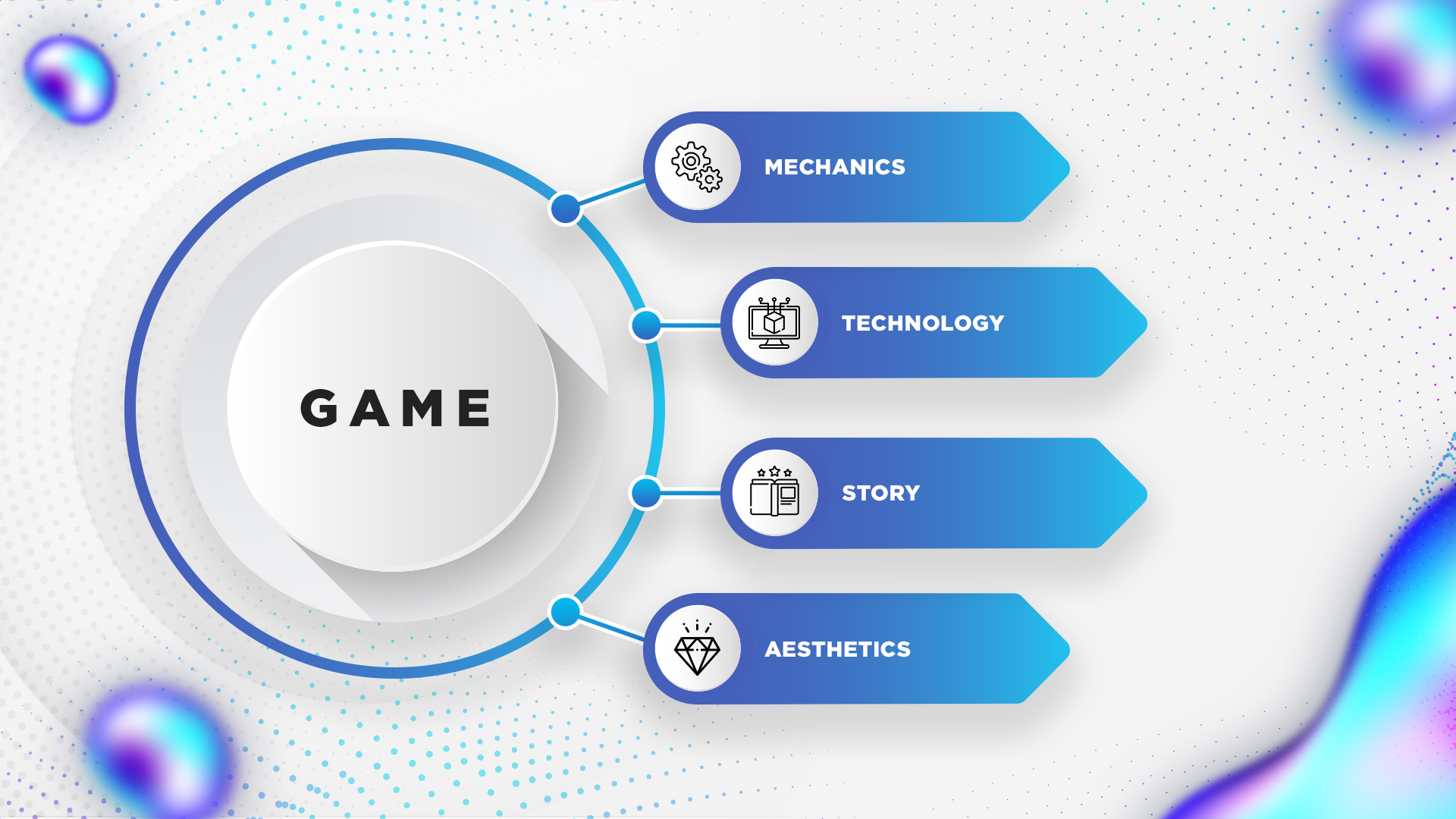 How does outsourcing in game dev work? Expectations vs reality
Before we move to the detailed description/identifying the crucial roles that seriously contribute to the success of your title, let's take a quick general look at typical pain points that often arise. Undoubtedly, the AAA project and an indie developer are more than different. But still, the principles of how internal and external teams build cooperation are more or less standard.
Game developers and publishers hire an external team to fill the technology gap, engage valuable expertise, or save in-house resources for other projects. Everything seems logical and straightforward before a lack of alignment, inefficient processes, and overruns in time and budget. All those pain points can be fixed by choosing the right outsourcing partner and team bundle. So, who are those key specialists in the external team responsible for the success of the given dev project?
Game dev roles essential for the success of any title
One of the vital roles in most game dev projects is Producer. Your vision holder inside the external team. A person who is not only responsible for the execution of the project but also orchestrates all-around processes amplifying them by their expertise and ensuring full synchronization between the team and your project's DNA.
When it comes to quality, the producer is needed literally in every outsource project, whether development or just porting the title to another platform. A highly qualified external producer is a strategic visionary who directly contributes to your business growth and can define the vector of a game or project development. Even a part-time involvement of an experienced producer to your external team will ensure the seamless production or porting of your title following the original concept.
The availability of your in-house producer does not mean that your outsourced dev project can move without one. Once you build a trusted long-term partnership with the external team with a producer on board, you can quickly move from outsourcing separate engineering tasks to complex co-development solutions as you have your ideologist on-site.
Associate Producer. In charge of delivering the development services and solutions strictly on time and on budget. Associate Producer establishes channels, frequency, and communication formats between the external and core teams based on the industry's best practices, standardized, and aligned with the partner's needs. This person's participation in a project ensures proper pipeline set-up and delivering the result that meets your expectations.
So, to get predictable results hustle-free, you should involve the associate producer in any outsourcing projects – from a small set of tasks to large-scale сollaborations. Some producers and developers insist on excluding an assistant producer from the external team setup to save costs. This is one of the worst ways to optimize the budget, as it always means the need to micromanage your external team at each stage of the project.
Game Designer. What can happen if your outsourced game dev project moves along without a skilled game designer? Anything. This role connects all parts of game creation, like development, storytelling, art, and more, and has an imperative impact on game quality. A cool external GD, with relevant competencies in all game dev disciplines and empathy for gamers, will do everything to create your game as good as production limitations allow. Sometimes, it's not evident that projects like, for example, porting the title to another platform need a game designer's involvement – the game already has a design and mechanics. But even within game porting, you need the expertise of a skillful game designer to make correct estimations of the possibility of porting the title to a new platform preserving the gaming experience.
Technical artist. Tech artist is responsible for the alignment between the art and development teams and helps optimize the integration of the art content into the build. These specialists are irreplaceable for large outsourcing projects. If you prefer to receive all art assembled in-engine and avoid dealing with thousands of assets in an archive – your external project needs a technical artist on board.
Their task is not just to upload the assets to the game engine but also to make them work together well, creating a seamless experience. A technical artist has a strong understanding of the art asset creation tools and pipelines, and scripting languages for integrating content into the major game engines. An experienced tech artist can massively improve the efficiency of an external art team and elevate the quality of the final result.
Game economy designer. The main reason why most game developers and publishers engage an external game economy designer – is relevant expertise. Game balance and the economy are separate, narrow specialization that requires a deep knowledge base and experience in games and the off-game economy. Usually, the scope of work on game economy design is not so massive on a single project. Still, it is crucially important to build a sustainable title that will be successful for years. Very few developers have a game economy designer on board, while co-dev companies, like Room 8 Studio, can afford specialized game economy design teams building experience in various games genres gained in dozens of projects.
While planning to collaborate with an external game economy designer, remember that it's vital to involve them not only at the initial development stage but for additional balancing in case something goes wrong as well. Once the game is launched, it is possible to analyze the game performance based on actual data and develop solutions to improve your game economic model.
Level designer. In casual puzzle games like matсh-3 and similar, the need for new content that ensures the exciting player experience is permanent. And here is another area where engaging an external team helps a lot. While your core team works on a new project, the outsourcing team provides constant game maintenance, creating 200 and more levels monthly according to the pre-approved difficulty curve. Based on our experience, we suggest paying attention to those who cover at least five similar projects per year when choosing an external team. In most cases, your co-development partner has strong expertise in level design, the ability to scale the team, and a creative cross-genre vision.
QA. Every action performed by other specialists needs to be carefully tested. And the main point here is a quick turnaround between the QA team and developers, saving time and delivering the ready-to-use product. The external team can provide expertise in management and test artifacts coverage, early testing in an engine, editor optimization and performance testing, CI&CD process, and ending store-related tests and submission support. You don't want to handle all this in-house.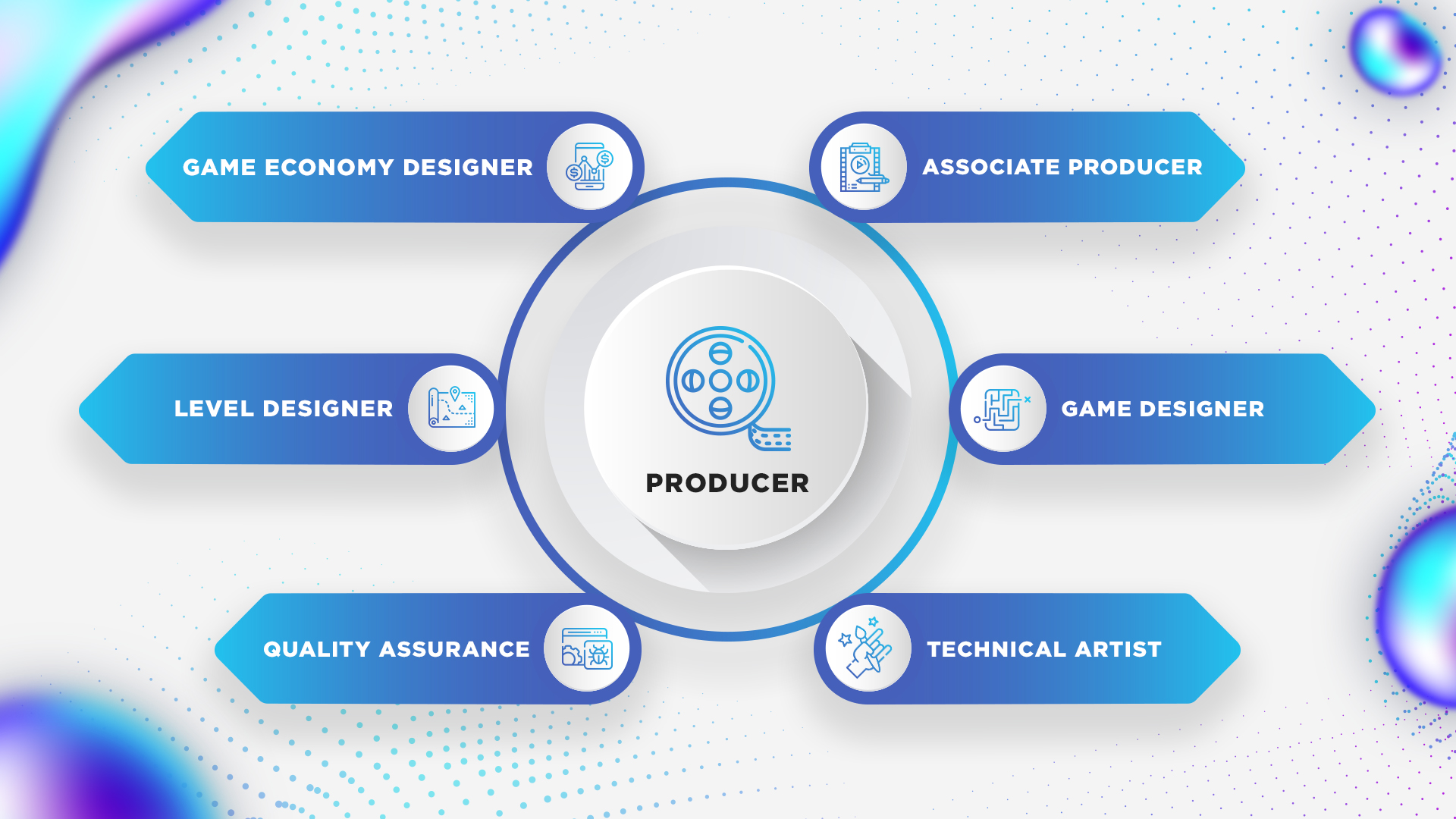 How to effectively engage external talent in your project?
Look for teams, not individual specialists.
They have shared experience, established processes, pipelines, and creative habits.
Don't try to save on management overhead.
You'll pay for it anyway, just with more headaches on your side.
Look for rare creative expertise.
Remember, you want to get a successful title, not just work done.
Outsource routine wisely.
Look for a reliable partner with proper quality standards. You don't want to re-do anything.
Have a project in mind? Please, contact us using the form below to see how we can leverage our experience to create the game of your dreams.