Holidays themed 2D art for Crafty Candy
Our Art Division team produced colorful and delicious maps for this fun-filled game. We are so glad to announce that new maps are available now.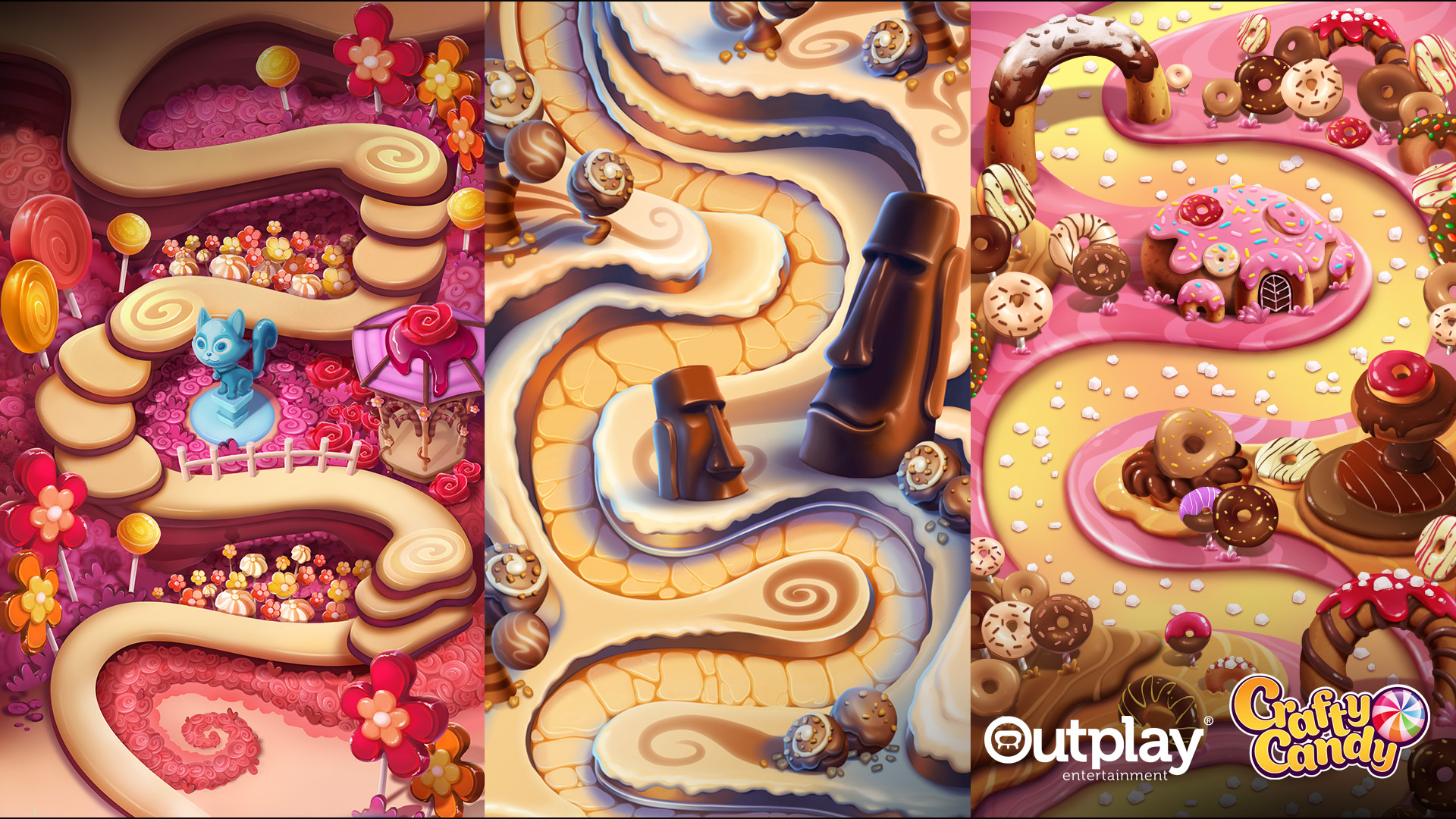 Tuck into more delicious desserts, but watch out for Trixie's latest trick!
The journey continues this Valentine's down at Cherry Blossom Lake! Filled with cherry-top trees and tasty macaroons, there are 20 new levels at Cherry Blossom Lake.
Update to the latest version of Crafty Candy to continue the adventure and access these fantastic new features.