New delicious maps from our team for Crafty Candy
Who said that winter is not colorful? Our artists produced a vivid oasis of colors for Outplay's famous match 3 game Crafty Candy. Jelly Jungle: a land of ancient ruins and tropical wonders!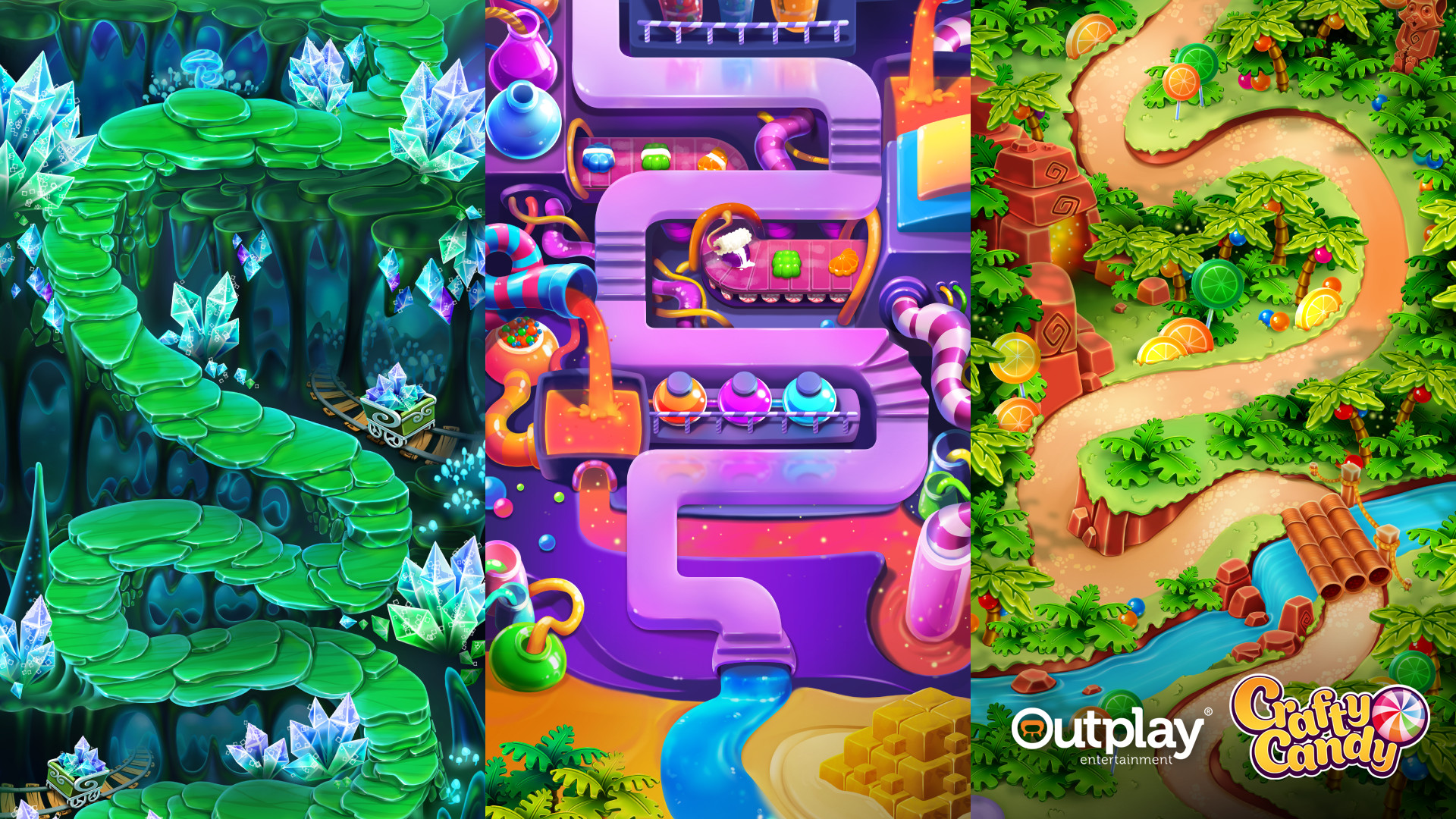 The snow has cleared in Charmville, and Candice continues her journey through the undergrowth of Jelly Jungle with 20 new challenging levels.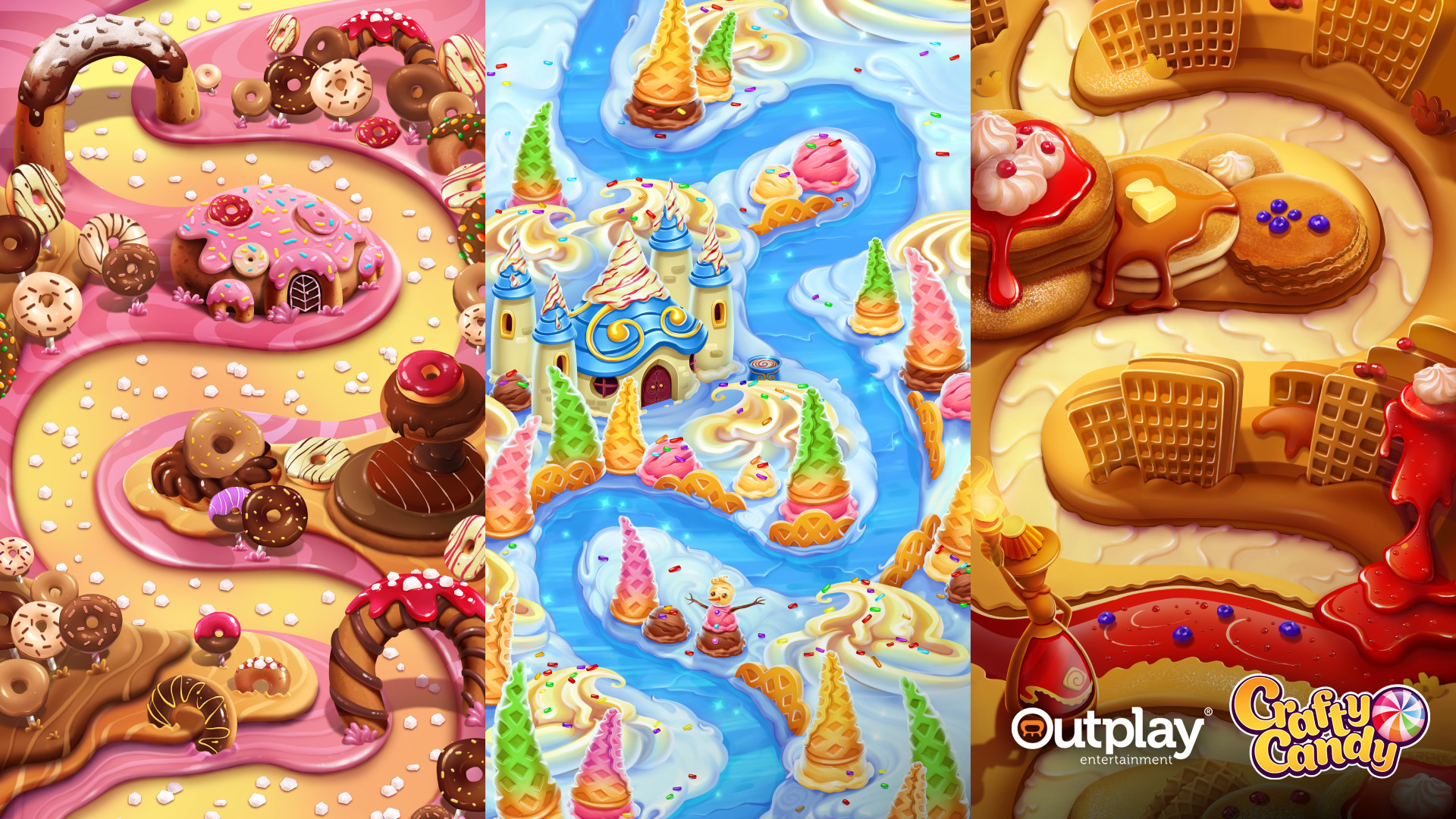 Mayan Munch: a mysterious civilization hidden deep in Jelly Jungle
Magical sugar tiles cover the boards within the temples of Mayan Munch. These fizzy tiles coat any candies that land on them in a layer of sugar!