OXENFREE: FROM PC TO ANDROID AND IOS
As soon as the story-driven Oxenfree was nominated for the Game Awards as the best narrative game and got into favorite of many gamers, it was a logical and anticipated step to port the game to mobile platforms.
The project became an exciting challenge for us when we signed the papers for our cooperation. In less than five months, the game was launched on App Store, and just two months later, it became available for Android users. Nowadays, Oxenfree takes place in the TOP 100 list in its category!
After the game was available on both mobile platforms, it was featured as Editor's Choice and highly assessed by the gamers.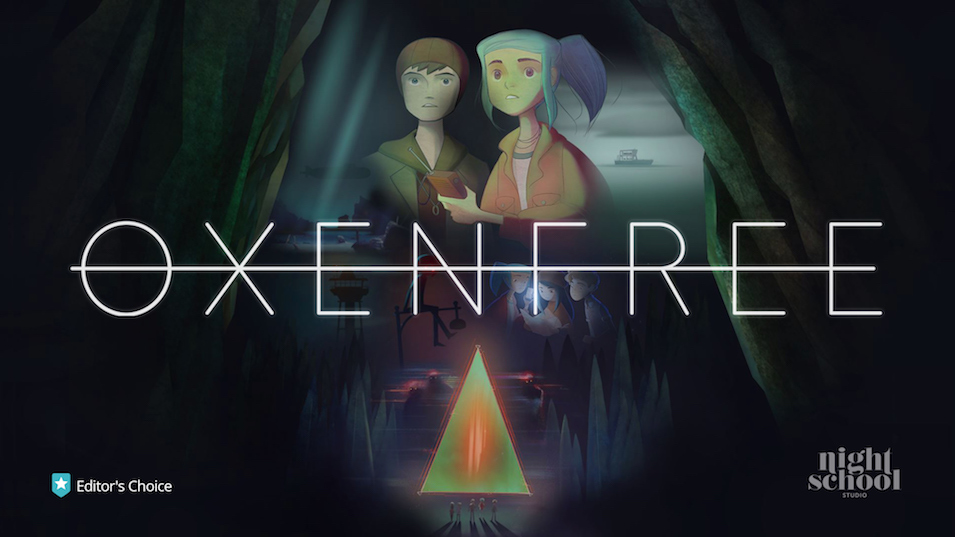 Night School Studio wasn't even close to stopping, and in September 2017, Oxenfree was ported to Switch. Thank you, Night School Studio, for your trust in us and our experience. We were delighted that our knowledge served the best in this case.
Looking forward to new projects with this beautiful team, it seems like we are on the right way:
Night School partnered with Room 8 for a high-profile, fast turnaround project at a pivotal moment in our studio's evolution. Communication is paramount to our small team, and we were frankly a little skittish about bringing in some external partners to our fluid, loosely structured workflow. Room 8 delivered amazing results, displaying technical prowess and reliable production methodologies to get the job done. We'd work with Room 8 in the future.

Sean Krankel, Founder